Marc Tripari
DZO, Pilot, Tandem Instructor, AFF Instructor, S&TA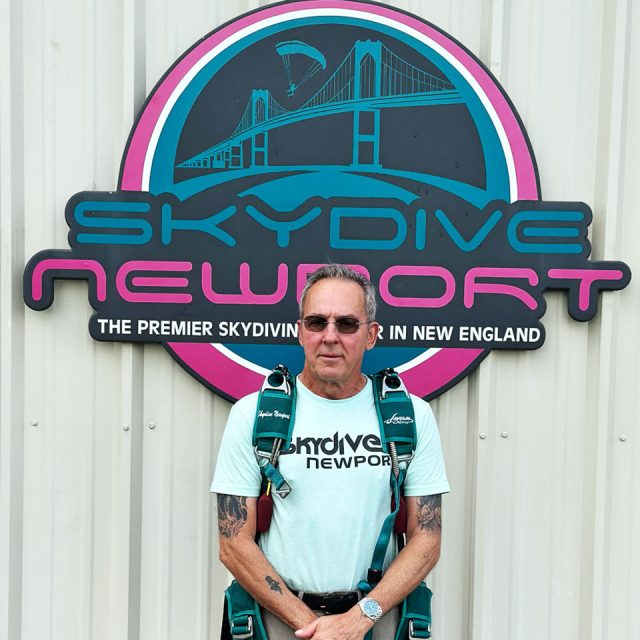 Pilot, Tandem Instructor, AFF Instructor, S&TA
10,000+ Total Jumps
How many years in the sport/industry?
38
When you were a kid, were there any early activities that might indicate you'd one day become a skydiver?
I used to jump down flights of stairs with a towel strapped to my back when I was 8 years old because I watched too many Superman episodes. I was always trying to get lift but never succeeded… I crashed and burned every time.
What was the circumstance that led you to make your very first skydive?
In my mid-20s, I made my first jump. I had a new girlfriend and wanted to impress her by taking her to a DZ and making our first static line jump.
What made you want to continue skydiving after your first jump?
I told my instructor that this is what I would be doing for the rest of my life. His response was yeah, yeah.
At that time my life was heading in the wrong direction and if it wasn't for the skydiving industry I may not be writing this. But I did continue … and that's all I know. I never looked back.
What's the best / most memorable skydive you've ever made, and what made it so remarkable?
In 1997, I did a tandem jump at Skydive Space Center in Florida. It was the only load of the day out of a casa after the weather cleared up late in the day, and the winds were higher than we expected. We ended up downwind of the DZ over the intercostal backing up with nowhere to go but turn and go downwind 6 miles in deep brakes to land at the Kennedy Space Center just after the space shuttle landed that day. In addition, I could not see the Kennedy Space Center due to a layer of low overcast clouds, but I knew it was there somewhere. I was briefing my passenger about the likelihood of a water landing which was uncharted territory for a tandem in those days.
We came out of the scud and there was the shuttle recovery runway and landed on the grass next to the runway with guns drawn on us. Looking at the shuttle I told them I was there to fix the hatch.
Needless to say, they did not like that!
We were arrested and brought to court for trespassing. Luckily, the judge told the Feds that if he was my passenger he would want me to land him there during that emergency situation and threw it out of court.
It was an exciting day for sure and very memorable. Weeks after that I was part of their narrative on their Space Center tours.
If you have one, what's your personal motto/philosophy as it relates to skydiving?
Columbus took a chance. You're not flying until you get out of the airplane, just like you're not swimming until you get out of the boat.
What three words would your colleagues/students use to describe you as a skydiver?
Crazy not stupid.
Word of Encouragement for First-Time Jumpers:
If you ever dreamed about flying, this is the dream come through. It's a lot easer than you think right now.
I went skydiving last weekend at Skydive Newport and thoroughly enjoyed it! Marc and his entire team immediately won my confidence with their professionalism, efficiency, and safety consciousness. But just as important, their obvious love for the sport was infectious – I couldn't help but share their excitement for this thrilling experience. This was a day I'll never forget!
Wilson Chao — Google Review