Skydiving Facilities
Skydive Newport
Enjoy Our Immaculate Facilities!
Skydive Newport operates out of the Newport State Airport which is just minutes from the beach and the historic city of Newport, RI. Our skydiving center is designed to be a family-friendly place where spectators and guests can relax and enjoy a day of skydiving and fun.
In January 2016, Skydive Newport designed and constructed a brand new state-of-the-art facility specifically for our tandem skydiving clientele and spectators. Our new facilities offer an ample viewing area with picnic tables to accommodate spectators, clean and modern restroom facilities (no port-a-potties!), and a comfortable, inside student training area. For those hot summer days, the picnic tables are shaded with umbrellas. There are bottles of water, Gatorade, and Red Bull available for purchase inside the building.
We welcome spectators and encourage all of our guests to bring their family and friends along to be part of their Newport skydiving adventure!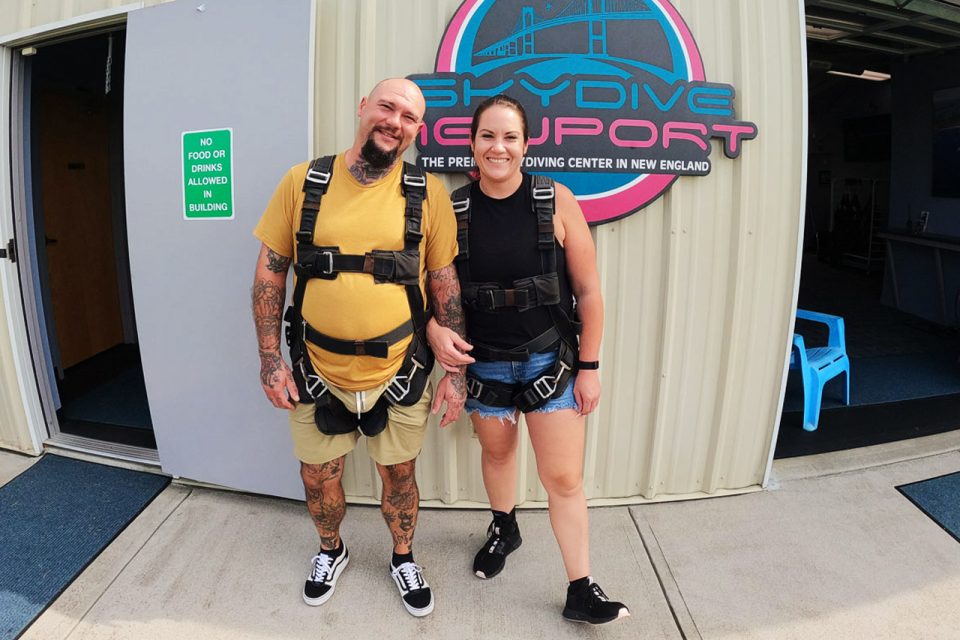 Spectator Area
A perfect spot to watch your friends and loved ones safely land after their skydive! You will watch as they board the plane and taxi away, and they will meet you right back in the viewing area as soon as they land. Also, we broadcast the local air frequency so you can hear the "jumper's away!" call and you can often see the jumpers in freefall!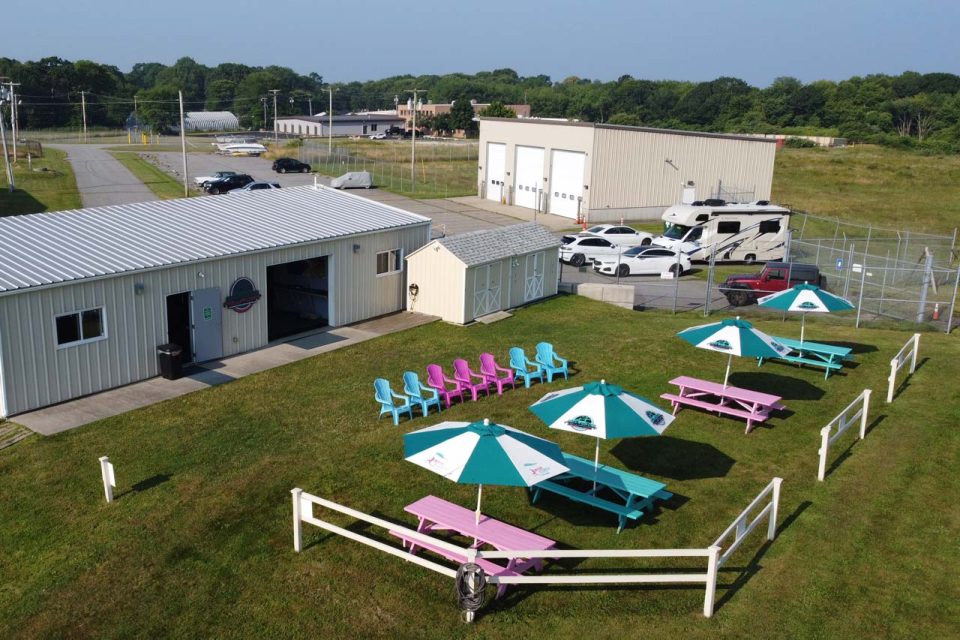 Student Training Building
Our brand new, tandem skydiving student training facility! We couldn't be more excited about this new addition!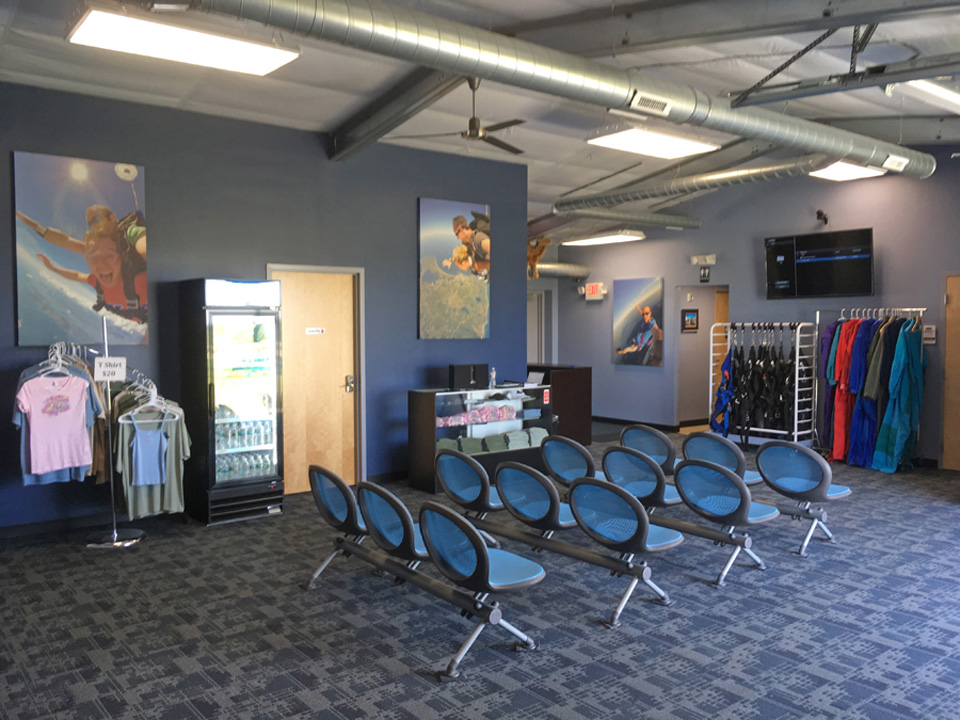 Skydiving Aircraft
Learn about Our Fleet of Cessna 182 Aircraft
Skydive Newport only uses the newest and most highly safety-rated equipment on offer in the industry, meticulously checking and maintaining all of our gear and aircraft to surpass the standards set by the USPA and the FAA.
We proudly operate four meticulously maintained Cessna 182 aircraft at our skydiving center in Middletown, RI. The Cessna 182 is the workhorse of the skydiving industry and is flown by skydiving operations around the world.