Video & Photo Packages
Tandem Skydiving Video & Photos
Capture Skydiving Thrills
Capture every moment of your amazing adventure by taking advantage of our professional skydiving video and photo services. We have two options available to make reliving your skydive easier than ever! Want to see more? View our awesome Flickr Gallery!!
Skydive Newport offers the highest quality camera packages currently available. Our professional instructors are also photographers and videographers, and will capture every aspect of your skydive from boarding the aircraft to landing! Our photo packages will capture your ride up to altitude as well as sitting in the door of the aircraft ready to exit with an incredible view of Newport below. Your freefall and parachute ride are also expertly captured in a way that can be shared with all your family, friends, and loved ones. Since the cameras are physically with you for all parts of your skydive, it offers a unique inside view to relive and share with your loved ones. Following your jump, we perform professional editing services (video & stills package only) to give your jump the polish it deserves (including music, slow motion, pleasing transitions, etc.), and in most cases, you will receive it (via our cloud service) within a few days, depending on our editing load for that day.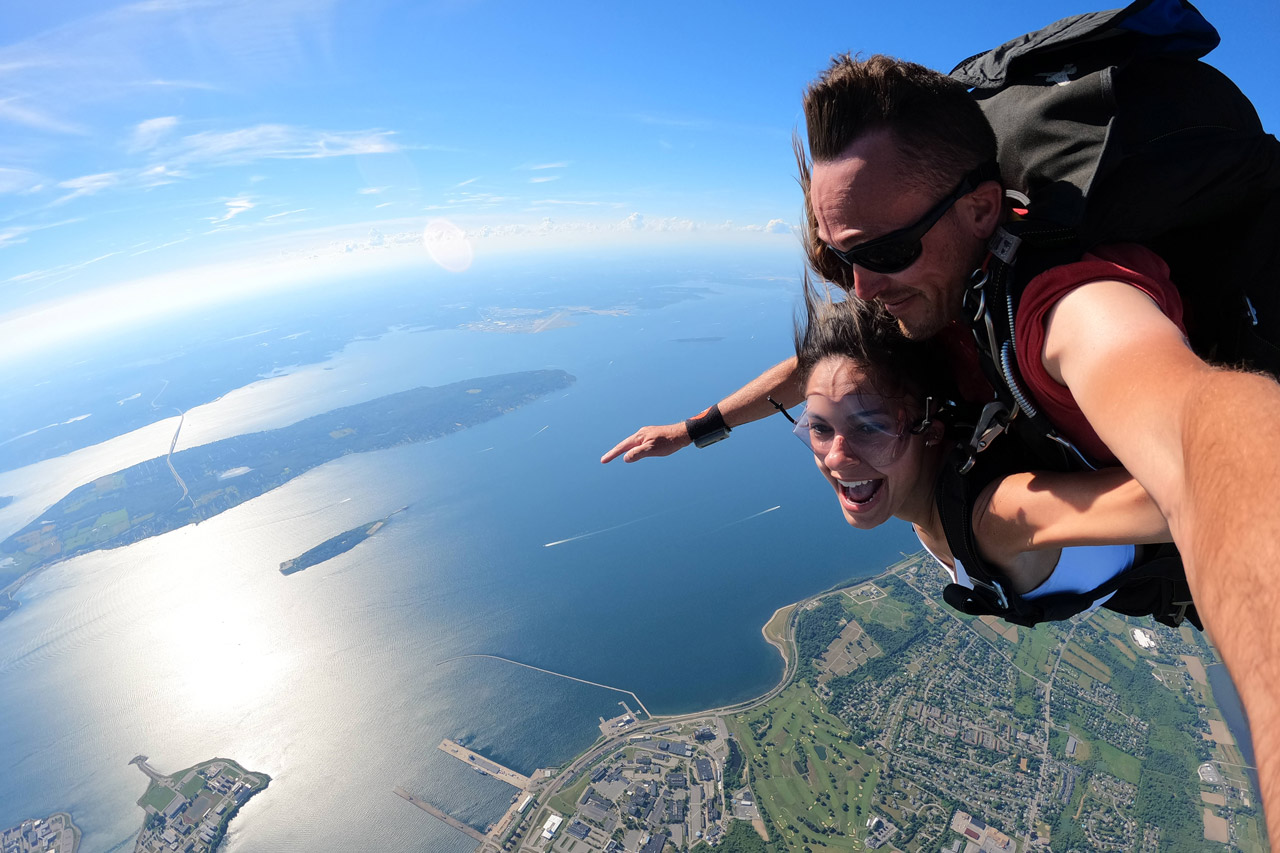 Photo Package
Our freefall still photos package includes excellent photos of you on the ground and in the aircraft as well as exiting the aircraft and free-falling toward the earth. You will also see yourself under parachute with the gorgeous Newport coastline below, then gliding in for a safe landing on our soft grass field. These photos are high-resolution 20-megapixel stills fired once every half second, so you will get plenty of excellent shots. The cloud service we deliver your photos on allows you to download them, so you can easily share via Instagram, Facebook, Twitter, etc. This is an excellent value!
Video & Photo Package
The Freefall Video and Stills packages are full HD quality and include the same high-resolution 20-megapixel stills as our stills package. For the video, we use specially licensed music so that there will be no copyright issues in uploading your video to YouTube, Vimeo, Facebook, etc. Your video and stills will be delivered to you via an email link to our cloud service usually within a few days (the stills typically arrive same day). Sometimes you will receive the video the same day depending on how busy our editors are on the day of your jump. There is no extra charge for our cloud service!
Don't Miss Out!
If our guests ever have a regret, it's that they didn't get photography or video of their skydive! Our hope is for you to be able to share your incredible experience with anyone you choose. In fact, we encourage it! The experience is more than you can imagine it to be, so don't miss out on having a record of your incredible adventure!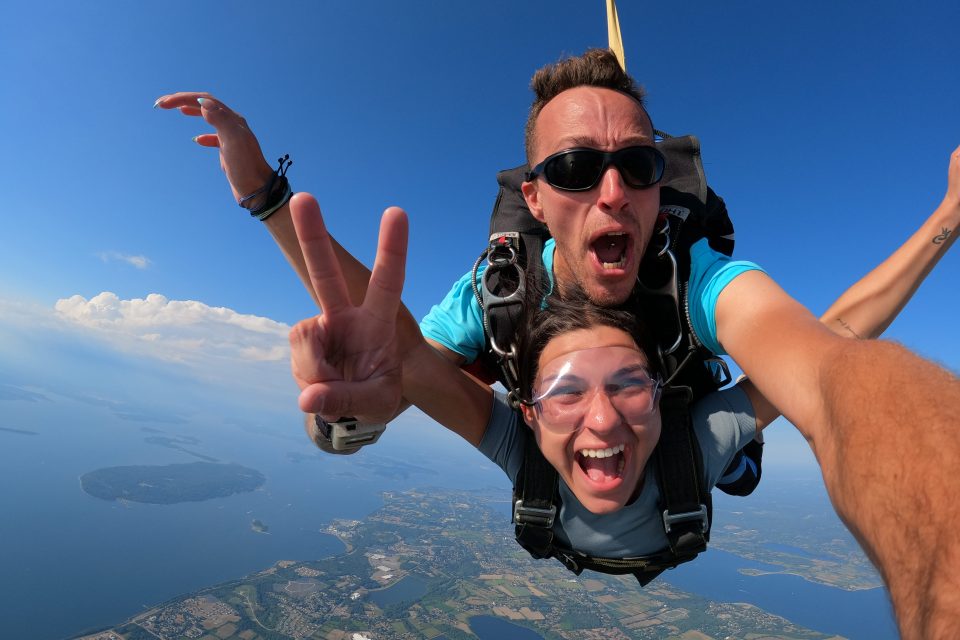 Photography Services
Take advantage of our awesome photography services and capture every moment of your skydive from takeoff to landing!
Option
Cash or Credit
Freefall Still Photo Package


High resolution still photos of your climb to altitude, skydive, and parachute ride, delivered to your email via our cloud service shortly after landing.

$100 per person
Freefall Video and Stills Package


High definition video professionally edited with music, and high resolution stills delivered to you via our digital cloud service!

$130 per person