Book Now
Skydiving Reservations
Book Now: Call Us!
To make a reservation, please call 401-845-0393.
We are a very customer service oriented business and like to talk to you during the reservation process in order to be sure that all of your questions and concerns are answered correctly. Because of this, we do not make online bookings.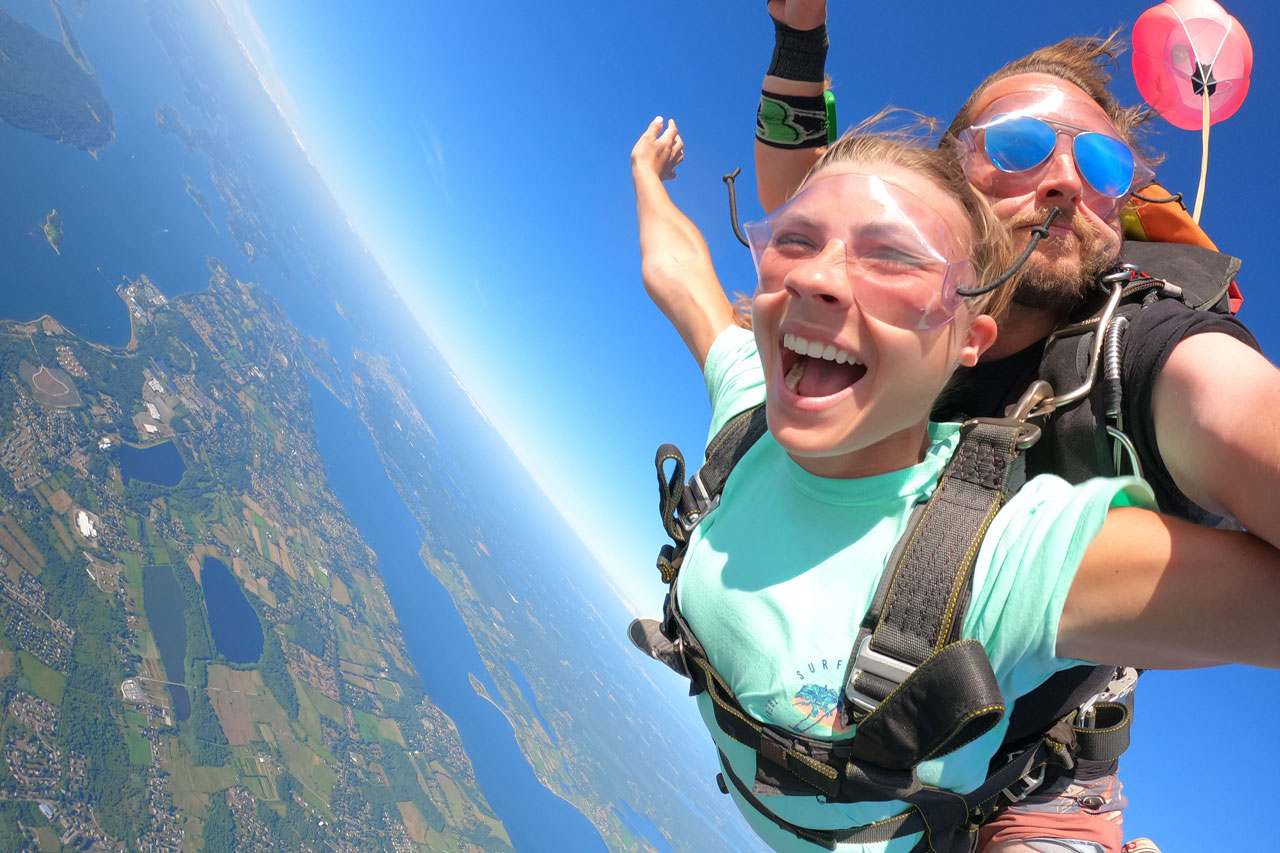 No Tricks
Many skydiving centers will have you pay IN FULL when you make a reservation or at the minimum take a non-refundable deposit. When the day comes for your reservation, and if it is determined you can't jump due to weather conditions, they will not give you a refund.
As we all know, weather in New England can be a challenge. From our experience operating a skydiving center since 1999, weather is a major factor in determining proper jump conditions. There is always a possibility you will not jump due to weather conditions. This is something to think about before you sign on to a NO REFUND/ALL SALES FINAL skydiving facility. In addition, many dropzones upcharge for specific weight categories. We do not employ any of these tactics. Please do your homework before booking a skydive.
Our Philosophy
Unlike some skydiving centers that treat customers as just a number, at Skydive Newport, we are committed to treating each and every customer as a valued client and friend. Our owner's philosophy is to extend to our customers the same level of service and respect that we ourselves would expect to receive.
We pride ourselves in offering a high-quality product characterized by professionalism, exceptional service, a breathtaking location, and outstanding media packages. We also employ the highest safety standards in the industry.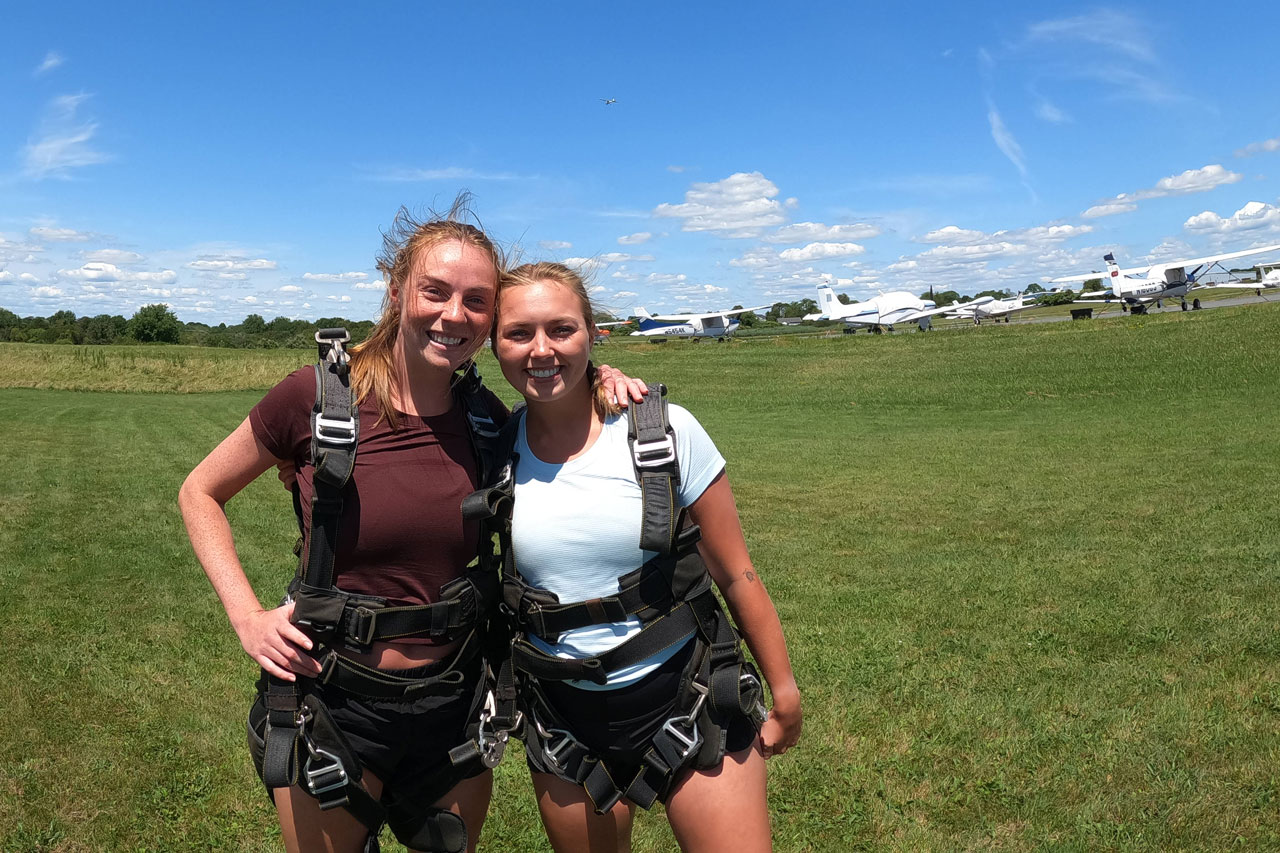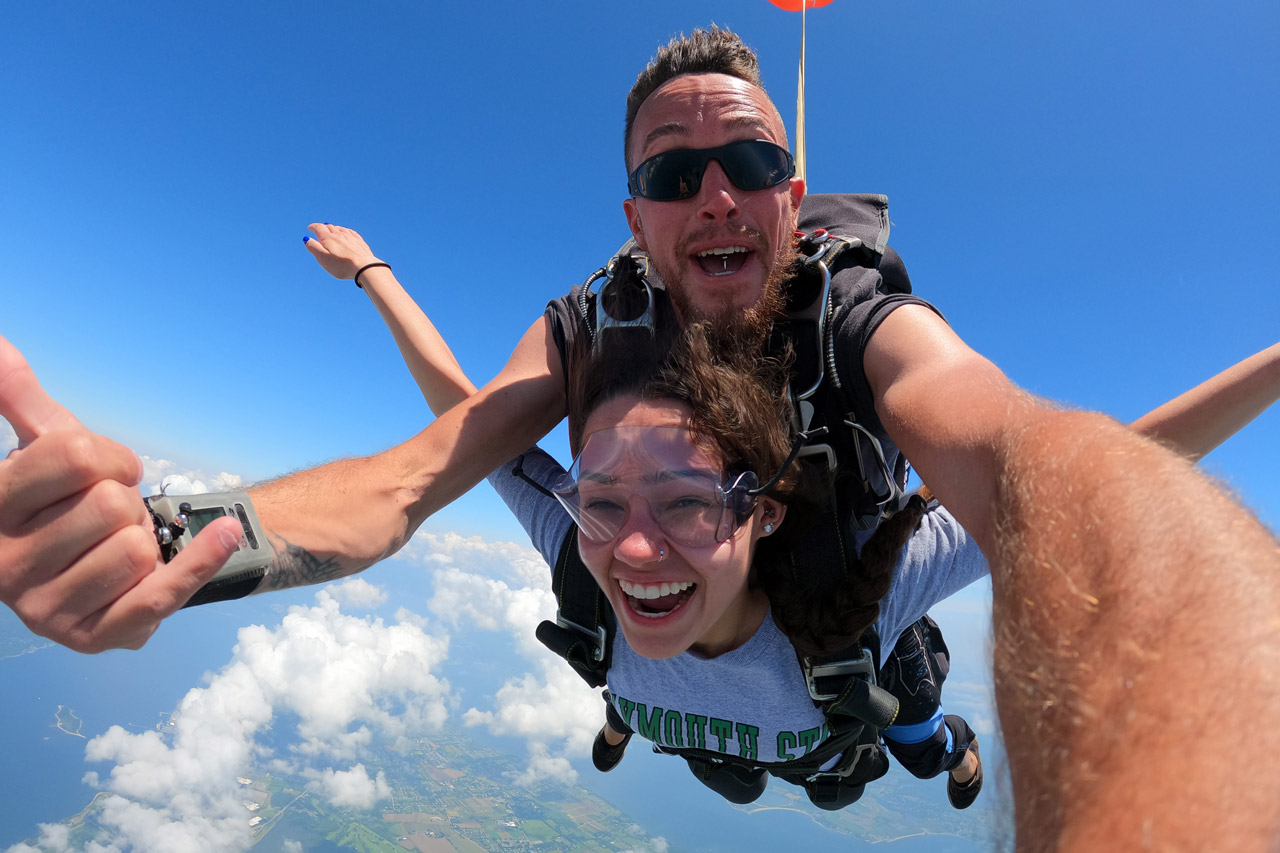 Reservation Process
Upon making a reservation we will take a credit card number so that we can hold the reservation. If you are making a group booking, only one credit card is required. Even though many other skydiving centers charge a non-refundable deposit, or payment in full we do NOT operate that way. While we do hold that number, we DO NOT charge anything at this point. Everyone is able to pay in full on the day of their jump and if you are unable to complete the jump due to inclement weather there will be no charge. We do ask you to follow our cancellation policy outside of weather issues.
Walk On Policy
We do accept walk-ins and will take you up if time and space become available. We always honor our reservations first; however, if one of our reservations is late or one of our reservations does not show up, we will take walk-ins on a first come first serve basis. Also, there are times we do run ahead of schedule and are able to fit others in. You are welcome to stay as long as you like to see if something opens up. Do understand that we can't guarantee that as a walk-in you will jump that day.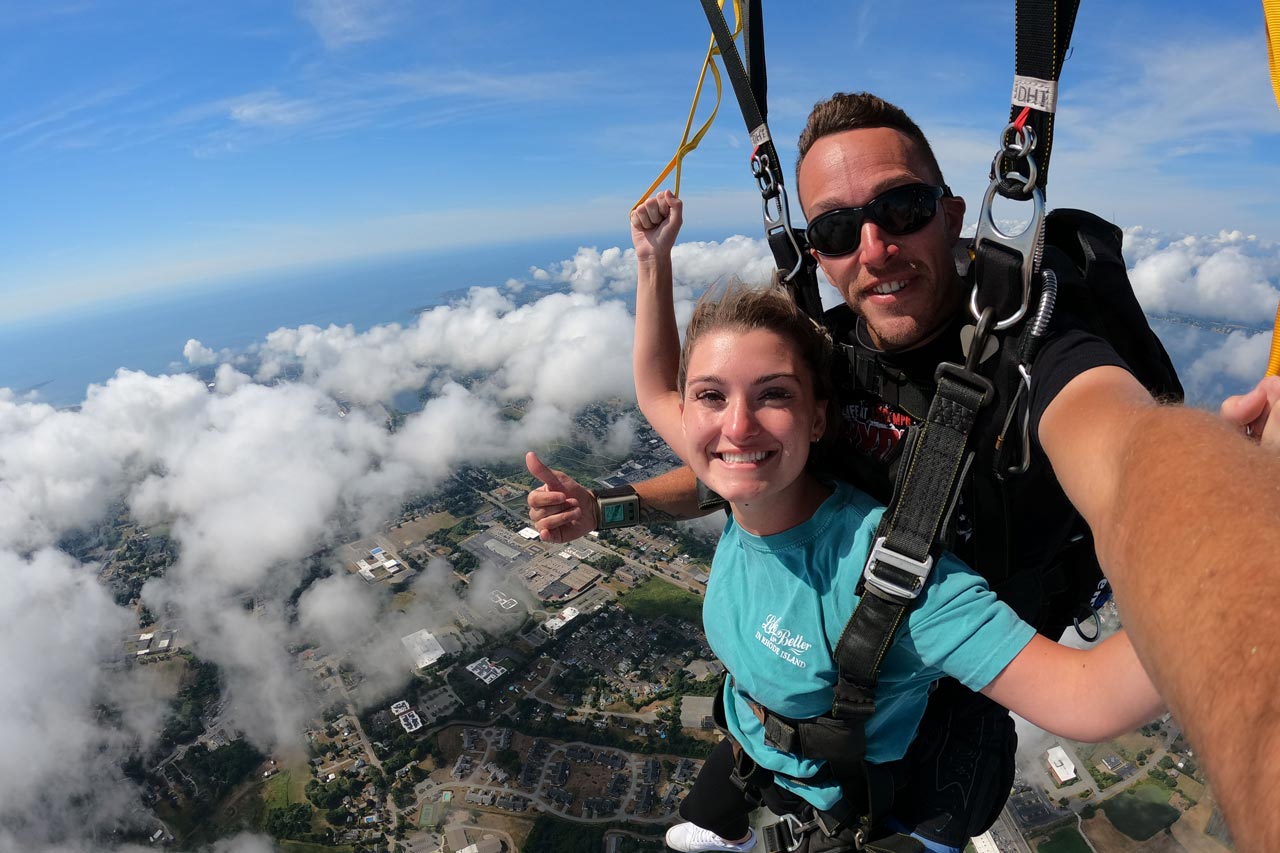 Before You Book
Please see our FAQ Page to read important information regarding our policies on cancellations, refunds, reservations, and inclement weather. Also, before booking your skydive, please review the physical requirements for tandem skydivers to ensure you are eligible to participate.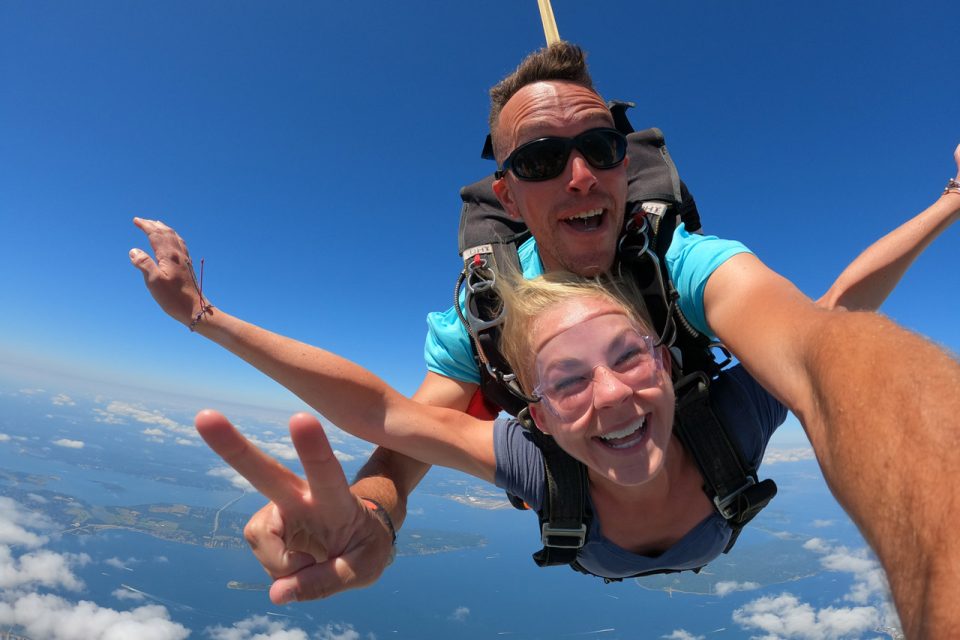 While we do truly believe that we are the best and safest skydiving center in New England, we understand that we are not the only option for where you may want to jump. Because of this fact, we encourage you to thoroughly research any other options you may be considering prior to making any sort of reservation. Here are several things you may want to look into:
Be wary of Groupon, LivingSocial, or any other deal sites. The majority of these have hidden fees that are not included in the basic cost, such as gear rental, booking fees, mandatory gratuities, etc. You will most likely end up paying more in the end and may get a bad deal regarding safety. We have no hidden fees, everything is included.
Make sure that you research the safety record of the skydiving center before booking! A simple Google search for News articles related to a particular location can be enlightening. You may be surprised by what you find.
Check the facilities available. Are there flushing toilets? Food and drinks? A safe waiting area? What is the training area like? Do they have a physical building or are they working out of a trailer? Very few locations work with such efficiency as Skydive Newport and the chances of a long wait at other locations are practically certain (read their FAQ pages). You and your spectators will want to be comfortable during your wait.
What is the view like? Are there trees below? Farms or parking lots? Or are they jumping over the scenic coastline like we do at Skydive Newport?
Do your spectators have a separate waiting area away from the landing area? Are you able to land in front of them?
What is their cancellation policy? Do you get your deposit back if you can't jump due to a problem at their end or do they offer you a raincheck? If so, what is the expiration date?
Wherever you decide to jump from, it is important that you choose a place that will leave you with a long-lasting, positive memory. Make sure you do your homework and look at reviews before choosing your skydive center.
We fully believe that we at Skydive Newport will offer you the best experience at the best value in all of New England. It would be our pleasure to jump with you and we hope to hear from you soon!
Please call 401-845-0393 to make a reservation!