Cherri Tripari
Ground Crew, Manifest, Rigger, Packer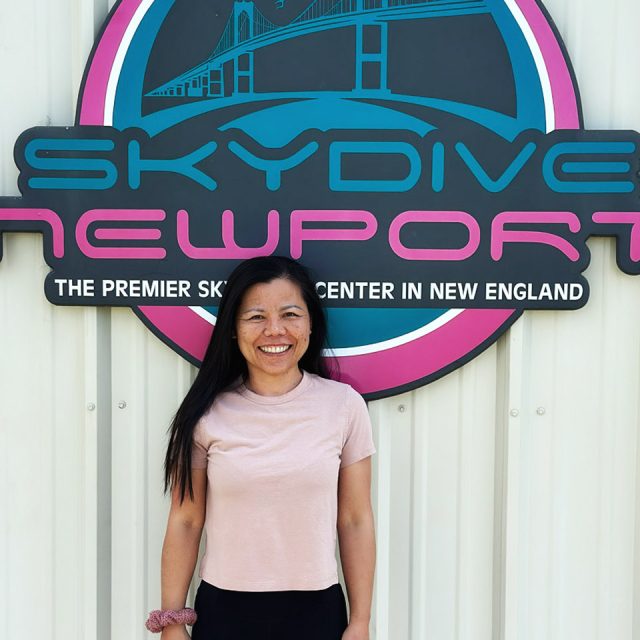 FAA Parachute Rigger Certificate
10 Total Jumps
How many years in the sport/industry?
17
What's the best/most memorable skydive you've ever made, and what made it so remarkable?
Jumping with my husband Marc.
If you have one, what's your personal motto/philosophy as it relates to skydiving?
You will love it
Word of Encouragement for First-Time Jumpers:
It's a must do. You will love it.
Marc and Cherri Tripari are very well in tune with their jumpers. They run a great business and I highly recommend them. The entire staff is extremely knowledgeable and attentive, and very safety conscious. My instructor Chris Milot is the best. He made me feel relaxed and at ease. That was the thrill of a lifetime, thank you Skydive Newport.
Matt Elliott — Google Review