Chris Tripari
DZO, Coach, Tandem Instructor, S&TA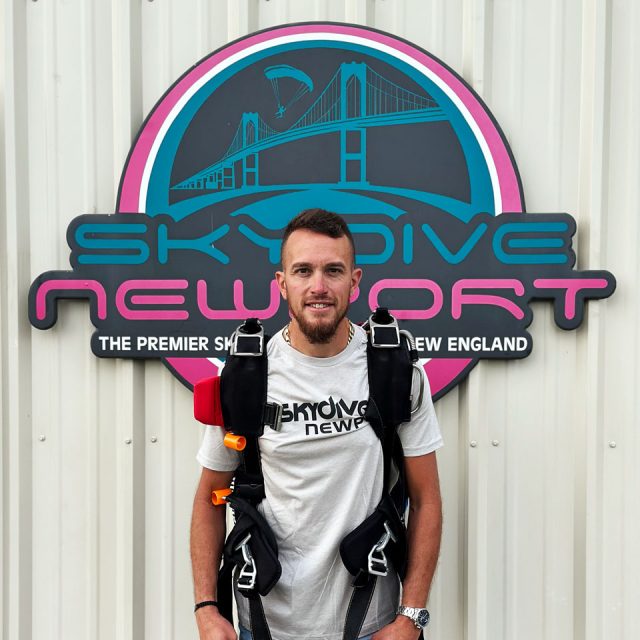 Coach, Tandem Instructor, S&TA
10,000+ Total Jumps
How many years in the sport/industry?
38
When you were a kid, were there any early activities that might indicate you'd one day become a skydiver?
Since I was four years old, I've been around the sport of skydiving with my father. I was running around dropzones as a kid while my father was skydiving and hanging out with all the other skydivers. The bond and the people made it so fun to be around. It was something I knew I wanted to be around for the rest of my life. I also wanted to follow in my father's footsteps and be a skydiver just like him one day.
What was the circumstance that led you to make your very first skydive?
In December of 1997, I turned 16 years old and was around the sport since I was young and I couldn't wait to make a skydive. Back then you could do AFF at 16 years old. My first skydive was AFF level 1 in Titusville, Florida with my father as one of the AFF instructors. I remember running out of high school that day to the dropzone to make my jump. It was a day I was always waiting for since I was four years old. I nailed the jump and stood up the landing! I actually made it into the centerfold of the parachutist magazine a few months later and it was a picture in free fall on my first jump. I still have a copy of that issue to this day. I thought it was the greatest experience of my life and there is nothing that can top it. To this day I still think the same. There is nothing like leaving an airplane.
What made you want to continue skydiving after your first jump?
I think I was destined to continue skydiving. My father has been doing it all these years and there is nothing else I would rather be doing. I always say there are worse addictions so this is mine. I will jump until I'm physically unable to. This will always be my life.
What's the best / most memorable skydive you've ever made, and what made it so remarkable?
It would be my first jump AFF level 1 with my father. Just knowing he was there to make sure I would be alright and all the time I waited to make that jump just made it special. I had Brian Erler filming my jump and the late great Orly King (one of the pioneers in free flying) came out in that jump with us and was free flying around our jump and it was the coolest experience of my life. Orly wanted to be on my first jump because he knew how bad I couldn't wait to jump. He was a kind soul and I'm forever grateful for that jump.
If you have one, what's your personal motto/philosophy as it relates to skydiving?
Live life, be in the moment, Come be part of the best sport in the world.
Word of Encouragement for First-Time Jumpers:
Don't overthink it! No matter what's going on in life, once you leave the airplane, nothing else in the world matters. You're in the moment and you're free. It's pure bliss and a feeling you can't get anywhere else. Just take in the moment and enjoy every second.
Without a doubt this was one of the best experiences of my life. Chris was really experienced and made my first time skydiving better than I could have hoped. He did an amazing job settling my nerves and had some great recommendations for what else to do in the area. The views were breathtaking and I can't recommend this place enough! I am already excited to come back!
Kristen Denson — Google Review