Eric Wickfield Jr
Coach, Tandem Instructor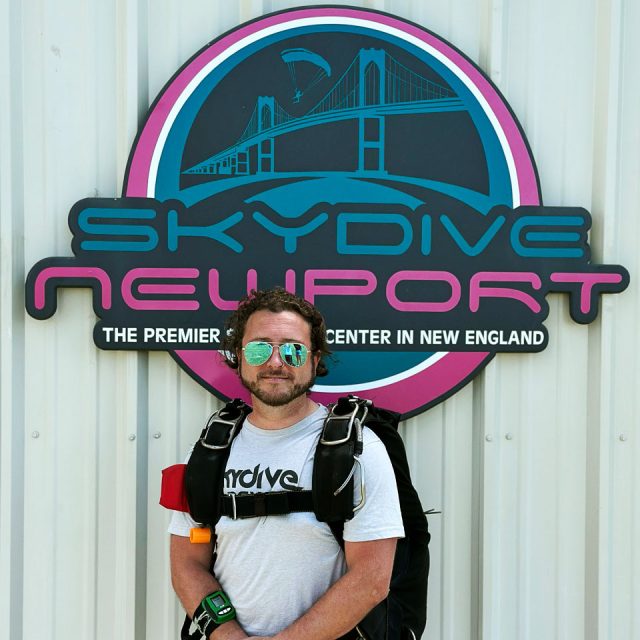 Coach, Tandem Instructor
16,000+ Total Jumps
How many years in the sport/industry?
20
When you were a kid, were there any early activities that might indicate you'd one day become a skydiver?
I grew up in an aviation family. My Mom was a skydiver and she gave me the little push to do my first jump.
What was the circumstance that led you to make your very first skydive?
When I was 18 my Mom asked me if I wanted to make a skydive. I said absolutely. The only stipulation was if I wanted to do it I had to go right into the student program. No tandem. Ground school for 8 hours and in the plane with my own parachute and the guidance of instructors. I won't lie when that door opened I could not believe what I had gotten myself into. The moment I left the plane I have never felt more at home. When you know you know.
What made you want to continue skydiving after your first jump?
When you find your calling you can't give up. When I was in high school we had to do a senior project. That involved doing an internship. I happened to live a town over from a skydiving center and I drove out there and asked if there was anything I could do to help. They trained me to pack parachutes. After I graduated I got hired full time and used every penny I made to get my jump numbers up. I eventually strapped a camera on my head and started filming skydives as a job. After thousands of jumps, I wanted to give back and start taking people on their first jump. So I got my tandem rating and love sharing that feeling of your first jump with as many people as possible.
What's the best / most memorable skydive you've ever made, and what made it so remarkable?
Taking my sister on her first jump.
If you have one, what's your personal motto/philosophy as it relates to skydiving?
Send it. When you are in that moment it's all you can do. Don't second guess just be present. It will keep you there for many years to come.
Word of Encouragement for First-Time Jumpers:
This was my first time skydiving it is such a beautiful experience and the staff is amazing – they walk you through the whole process. The plane ride up is peaceful and absolutely stunning. The instructors are awesome, I had Eric he was so nice and walked me through the whole process again before jumping. These are experienced instructors and I would highly recommend coming here to anyone!! Thank you to all of the staff here and thank you Eric and Chris for a lovely experience!
Bailey Moos — Google Review